---
Title: Second Chance Summer
Author: Morgan Matson
Publishing Details: Published May 8th 2012 by Simon & Schuster Books for Young Readers
Pages: 482 pages
Format: Kobo e-reader
---
Summary: Taylor Edwards' family might not be the closest-knit—everyone is a little too busy and over-scheduled—but for the most part, they get along just fine. Then Taylor's dad gets devastating news, and her parents decide that the family will spend one last summer all together at their old lake house in the Pocono Mountains.
Crammed into a place much smaller and more rustic than they are used to, they begin to get to know each other again. And Taylor discovers that the people she thought she had left behind haven't actually gone anywhere. Her former best friend is still around, as is her first boyfriend…and he's much cuter at seventeen than he was at twelve.
As the summer progresses and the Edwards become more of a family, they're more aware than ever that they're battling a ticking clock. Sometimes, though, there is just enough time to get a second chance—with family, with friends, and with love.
---
Review: This book is just so hyped, even now, after 4 years of publishing which led to me having very very high expectations for it. I've never read Morgan Matson books although pretty much all she writes is a big hit.
50% – I'm waiting for something to happen. ANYTHING!
The protagonist, Taylor has no healthy relationship with anyone in the world. We get it. Yet we're reminded that OVER and OVER again of that and the fact that something really bad happened 5 years ago which changed her life! She was 12 years old. I don't even remember how I was back then! I don't understand what could possibly be so terrible to have happened at such a tender age that she just completely changed?! As far as I recalled there was no such traumatic event covered in the book like – suicide, rape, murder, depression? Nothing! Something traumatic does happen, but when she's 17. Not the same incident.
We're info dumped about the family and that they visit the Lake house together. But that's all they do mostly. None of them seems interested in bonding with one another, ignoring each other most of the time, getting annoyed by them, etc. You'd believe that after whatever was happening, they'd do more than just get groceries twice.
I don't get how Lisa and Henry are still pissed for whatever went down when they were 12. Honestly. Kids don't hold grudges that long. Henry being her neighbor STILL doesn't bump into her as often as a normal neighbor would. Its also really irritating how we're reminded AGAIN and AGAIN that Taylor has no special skills at all and how everyone else is superior that way.
100% – Now that I know what happened 5 years back, I just feel disappointed. Its so stupid I can't even. You can't hate someone for something like this so early in your life. It's just not how childhood works. Even so, I was so glad things worked out between those three.
The only part I liked about the book was probably the fact that Warren, Taylor's brother overcame his shyness and was brave enough to face his fears head on with smart decisions, unlike Taylor herself. I feel like her character didn't much develop throughout, and just did in the last page all of a sudden.
Also, MURPHY! I love him. ❤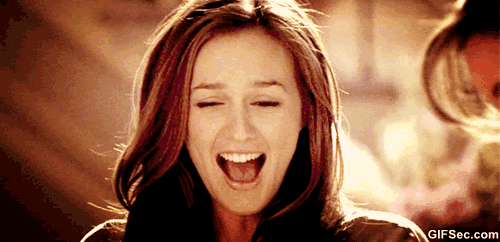 The book deals with sickness and trauma too. How everyone has a different way of coping with sadness. I especially liked how even though she was not at all close to her mother, who seemed to prefer her sister, in the end it all worked out.
I really liked Henry, and I definitely believe that he deserves much better than Taylor. #NoHate
There's friendship, loss, family, love, heartbreak. The entire mix needed for a good contemporary. Even so I did not enjoy it as much as other people do. Most of the time I'm not bothered by such tropes, but those were all I could think of during reading this.
I know I'm in the minority here, but I really hope Matson's other books surprise me and end up on my favorites shelf.
---
Rating: