Teaser Tuesdays is a weekly bookish meme, hosted by MizB of Should Be Reading. Anyone can play along! So I decided why not include this feature on my blog? It's fun! If you want to do the same just do the following:
• Grab your current read.
• Open to a random page.
• Share "teaser" sentences from somewhere on that page.
• BE CAREFUL NOT TO INCLUDE SPOILERS! (make sure that what you share doesn't give too much away! You don't want to ruin the book for others!)
• Share the title & author, too, so that other TT participants can add the book to their TBR Lists if they like your teasers!
My Teasers: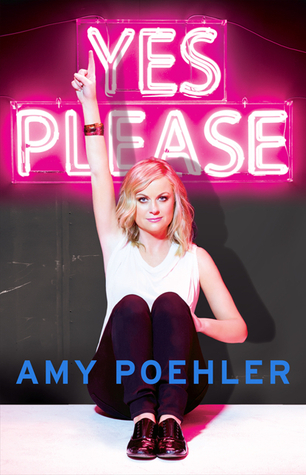 "Hopefully as you get older, you start to learn how to live with your demon. It's hard at first. Some people give their demon so much room that there is no space in their head or bed for love. They feed their demon and it gets really strong and then it makes them stay in abusive relationships or starve their beautiful bodies. But sometimes, you get a little older and get a little bored of the demon. Through good therapy and friends and self-love you can practice treating the demon like a hacky, annoying cousin. Maybe a day even comes when you are getting dressed for a fancy event and it whispers, "You aren't pretty," and you go, "I know, I know, now let me find my earrings." Sometimes you say, "Demon, I promise you I will let you remind me of my ugliness, but right now I am having hot sex so I will check in later." – Amy Poehler, Yes Please.